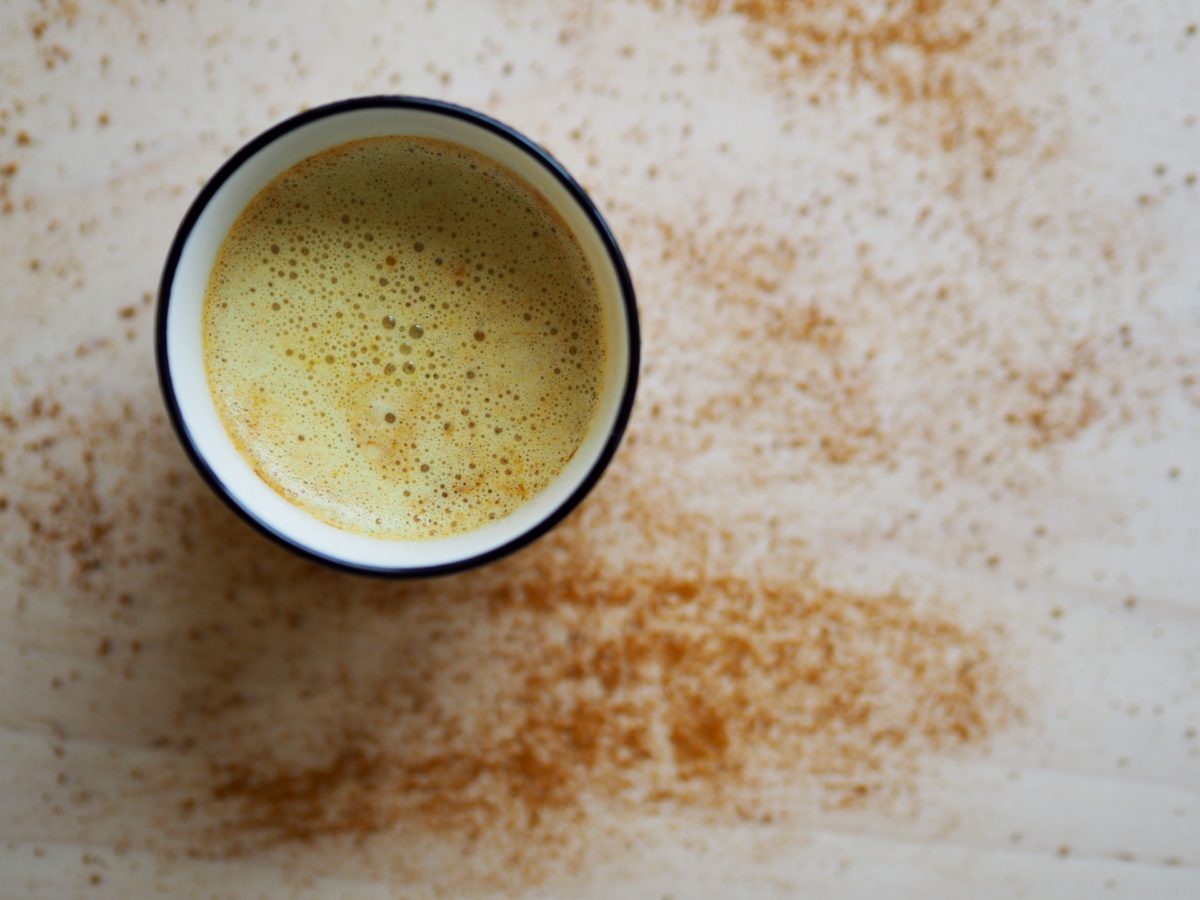 A keto variation of the delicious turmeric drinks popping up at your favorite cafes everywhere.

Y
ep, it's been everywhere for the last 2 or 3 years: Golden Milk.
It seems like you can't throw a rock in any hipster laden city without hitting a turmeric product (note: I love you, hipsters). It's everywhere: pills, spice shakers, juices, shots, desserts, teas, and especially coffee drinks. But what is it really and where did this latest health craze come from?
Originally an ayurvedic medicinal elixir from India, the traditional haldi doodh (turmeric milk) is simply a half cup or less of hot milk with a tablespoon of turmeric added and blended in until it reaches that yellowed or 'golden' color.
We've westernized it for our tastes by adding coffee, espresso shots, tea, honey, almond milk, coconut oil, ginger, cinnamon, black pepper, etc. And I have to admit, I had no real expectations when my partner handed me a "Golden Latte" from one of my favorite cafes but was super surprised at how much I loved it.
Should we believe the hype?
Curcumin, the main bioactive compound of turmeric, has indeed been found to have some pretty potent antioxidant and anti-inflammatory properties. Fat and black pepper have been found to aid in absorption of curcumin, which is why you see Golden Milk Lattes on the menus with whole fat milk or coconut oil and black pepper added.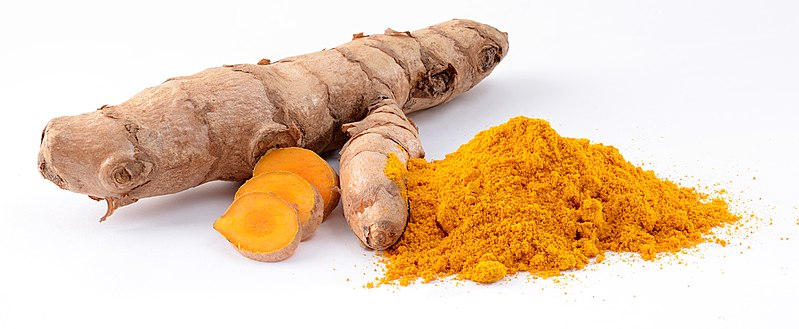 Benefits
The general consensus based on scientific studies is that curcumin (turmeric) may help to:
Reduce inflammation, which aids in global healing. (As we know, reducing inflammation helps with pretty much everything from easing sore muscles and joints to the reduction of the formation of plaques in the brain, which leads to Alzheimer's.)
Improve gut health (especially with added ginger). It's been used to treat conditions like IBS and colitis.
Boost the immune system through it's antioxidant, anti-inflammatory, and antimicrobial properties.
Improved mood and possibly ease depression since it has been shown to boost serotonin and dopamine.
Improve heart health by reducing inflammation and improving endothelial membrane function (The endothelium is the thin membrane that lines the inside of your heart and blood vessels. Endothelial cells release substances that control vascular relaxation and contraction as well as enzymes that control blood clotting, immune function and platelet adhesion.)
Customize
Consider these options for your personal plan: nix the honey and add a few drops of stevia to your taste. Use any keto safe sweetener you like, really. Use heavier dairy to further reduce carbs, or use almond milk or coconut milk as non-dairy options.
My personal recipe uses a base of almond milk, a tbsp of heavy cream, and spices. All heated on the stove, then blended. The tablespoon of fat adds thickness and froth to the drink (you can forgo it if you like). This is a fun drink to play around with, it's hard to screw up, and it's good for you.
See the detailed instructions for my recipe below.
Keto Golden Turmeric Latte
A keto variation of the delicious turmeric drinks popping up at your favorite cafes everywhere.
Servings:
2
Servings (tall mugs)
Ingredients
3

cups

unsweetened unflavored almond milk

1

tbsp

heavy cream

1-1/2

tsp

ground turmeric

1/4

tsp

ground ginger

1/4

tsp

ground cinnamon

1

pinch

ground black pepper

9

drops

stevia glycerite
Instructions
Add everything but the sweetener to a small pot on the stove and heat until hot without boiling. Whisk the entire time to combine spices and liquids.

Once hot and combined, remove from heat, stir in the stevia, pour yourself a cup, and enjoy!

Optional: once hot, pour a mug, add desired amount of sweetener, then blend or use a hand held frother to get that cafe latte thickness.
Chef's Notes
Definitely experiment with this recipe to your taste, adding or reducing spices. You can even change up the almond milk for coconut milk or combinations thereof.  If you're a dairy person who needs cream in your life, try it with half and half (just watch the carbohydrate content). 
Also consider adding coffee or espresso shots.
Toss in some collagen peptides, MCT oil, mint extract, or quality cacao
No matter your customization, make sure you update your recipe to know exactly what's going in your body. Changing this recipe up can drastically change calorie and macro content depending on your choices.
Nutrition Facts
Keto Golden Turmeric Latte
Amount Per Serving
Calories 82
Calories from Fat 63
% Daily Value*
Fat 7g11%
Cholesterol 10mg3%
Sodium 491mg21%
Carbohydrates 3g1%
Protein 2g4%
Vitamin A 110IU2%
Calcium 450mg45%
Iron 1mg6%
* Percent Daily Values are based on a 2000 calorie diet.
Subscribe
&

Receive A Free eBook
Responsive innovate grok latte disrupt intuitive actionable insight SpaceTeam grok. Human-centered design Steve Jobs.
We do not spam. You can unsubscribe anytime.