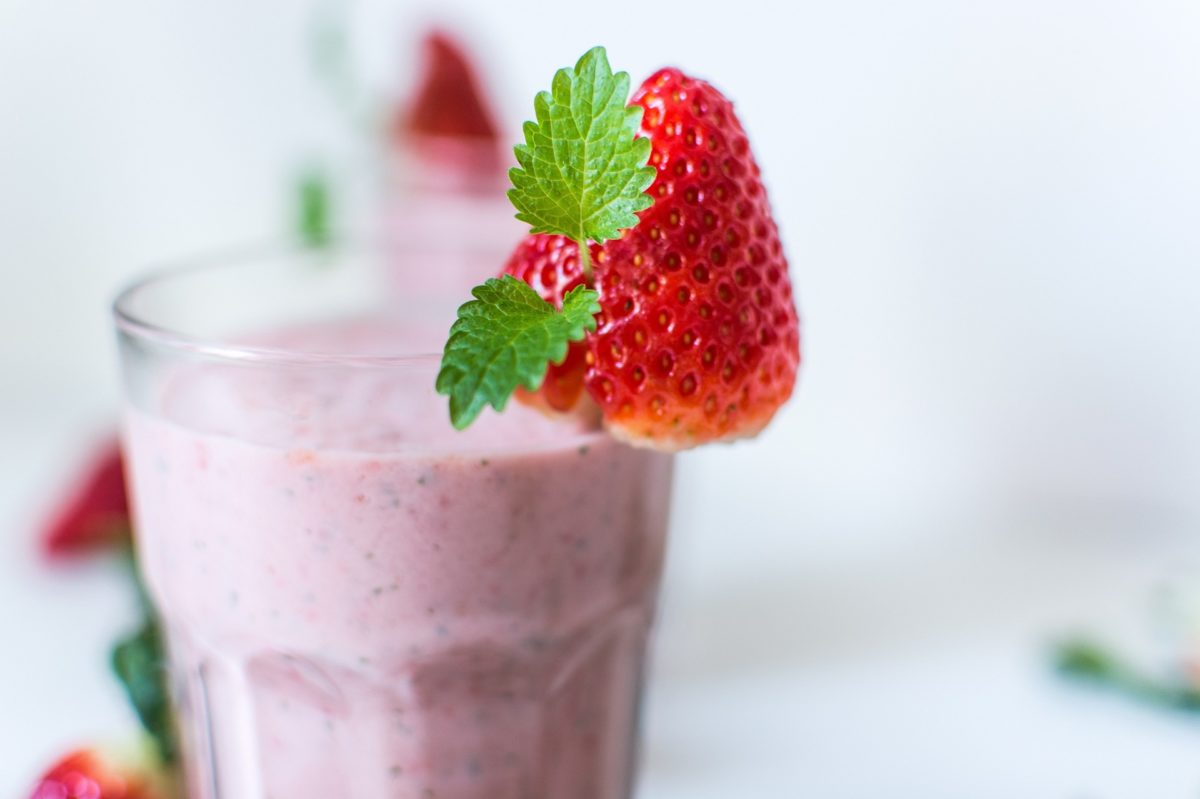 This recipe was born out of a craving for a strawberry flavored Carnation Instant Breakfast drink that I used to have back in the day when I didn't know any better (about 10 years ago).

Friends, I recently had the need to go back to a simpler way of life. I seemed to be cooking complex meals every day, several times a day – and it was making me crazy. Because I never do anything incrementally (both a blessing and a curse), I hearkened back to my 20s when it was sunny every day, my ovaries did exactly what they were supposed to, I had a healthy back, I didn't give a shit about politics, and I had a strawberry Carnation Instant Breakfast with skim milk every morning before rushing out to whatever random job I had at the time.
I loved those things!
I still do, but of course now that I'm older and have read the fine print on many things in my life, I know it wasn't the best choice for me.
It was delicious (mmm – sugar and artificial flavors), and apparently nutritious (maybe?), but really when you get down to it, the nutrition label reads more like a supplement pack than actual food.
What's wrong with that?
So its a packet with flavoring and supplements – isn't that okay?
No. First, there are 19g of sugar in the packet. Meaning it's dead to all ketorino's already.
If that wasn't enough (second), the if the nutrition doesn't come from whole food sources, that means they're artificially made in a lab. Taking in naturally occurring vitamins is always more ideal than the synthetic version.
If those reasons are enough, the packet also includes carrageenan, a controversial thickening agent considered to be "generally recognized as safe" (GRAS) by the FDA. (Not good enough for me.)
Carrageenan is also the target of an ongoing effort to get it removed from the U.S. food supply because of its potentially cancer-causing properties,
Most organic companies have voluntarily removed the ingredient due to possible harm it may cause.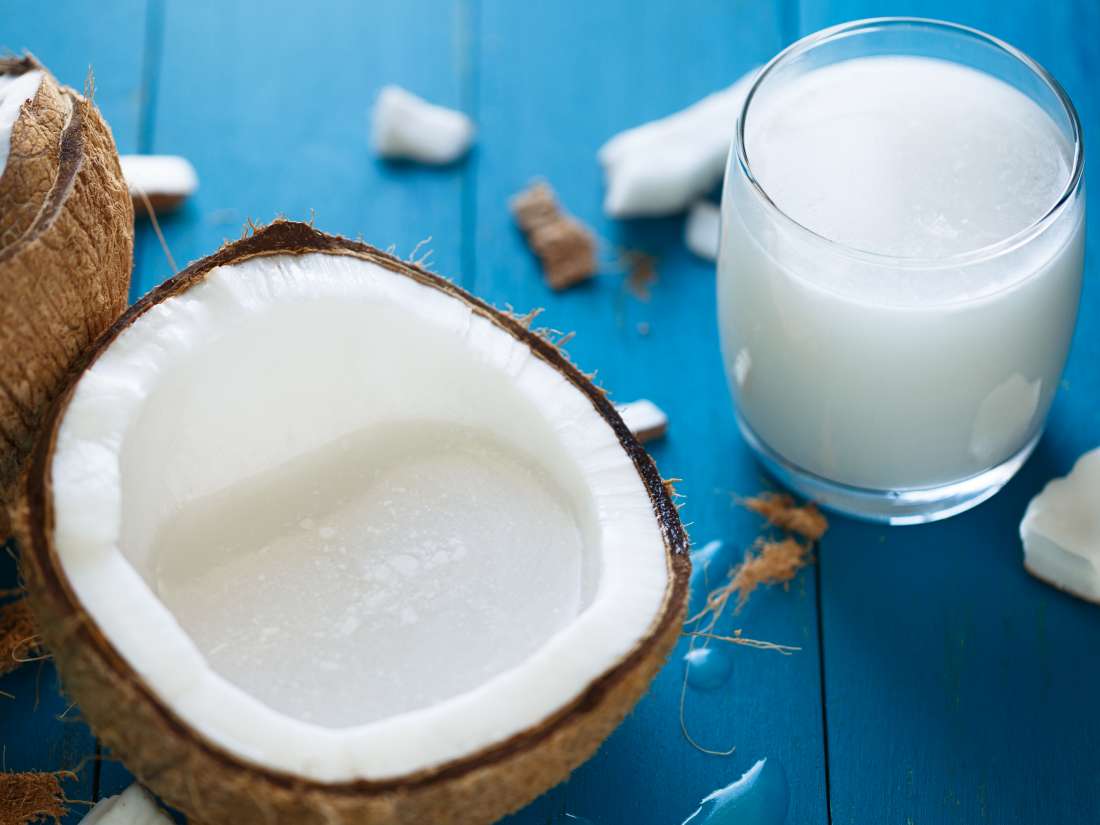 On to the Keto Strawberry Milkshake
For all of the above reasons, we shall make our own healthy version of this simple drink. Granted, I don't have the ease of tearing open a packet, but it only takes about 5 minutes to throw together and subsequently guzzle.
One of the things I love about this recipe is how customizable it is. Once you've got it down, feel free to change out the berry type, add fiber with chia seeds, change up the milk type, there are a ton of options and add-ins. Experiment, figure out what you like, and let me know how it goes.
Strawberry Macro Smoothie
This recipe was born out of a craving for a strawberry flavored Carnation Instant Breakfast drink that I used to have back in the day when I didn't know any better (about 10 years ago).
Ingredients
1/2

cup

coconut milk

canned

1/2

cup

unsweetened almond milk

1/4

tsp

vanilla extract

1

tbsp

coconut oil

35

grams

strawberries

(about 2-3 whole medium strawberries)

2

tsp

granular monkfruit sweetener

add or subtract to taste

1

pinch

pink sea salt
Instructions
Measure all ingredients into a blender, blend until smooth. This may take several pulses to break down strawberries and combine fat with other liquids.
Chef's Notes
Remember to recalculate the recipes macros if you make additions or substitutions.
Add ground chia seeds for more fiber (taste test between tablespoons). 
Collagen peptides adds obvious benefits plus a little protein.
Quality MCT oil for added fat, an energy boost, and mental clarity.
Nutrition Facts
Strawberry Macro Smoothie
Amount Per Serving (1 glass)
Calories 326
Calories from Fat 226
% Daily Value*
Fat 25.14g39%
Sodium 323mg14%
Potassium 316mg9%
Carbohydrates 5.88g2%
Protein 15.4g31%
Vitamin A 253IU5%
Vitamin C 18mg22%
Calcium 256mg26%
Iron 2mg11%
* Percent Daily Values are based on a 2000 calorie diet.
Subscribe
&

Receive A Free eBook
Responsive innovate grok latte disrupt intuitive actionable insight SpaceTeam grok. Human-centered design Steve Jobs.
We do not spam. You can unsubscribe anytime.