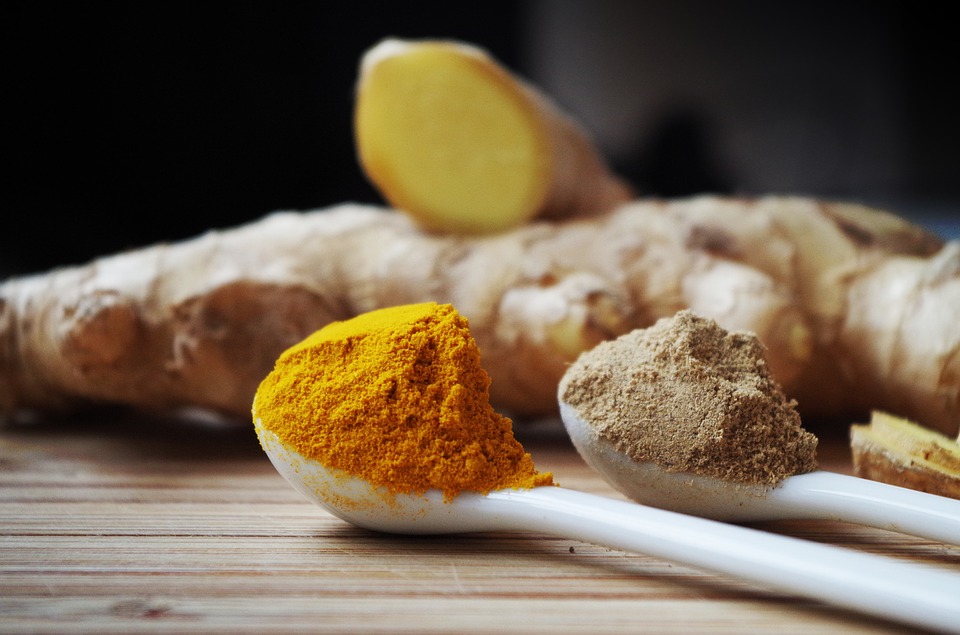 It's that time again (thank sweet baby Jesus)! But even if it's not, even if you're reading this in May or June, we can all use a little pumpkin spice any month 🙂

I don't necessarily see myself as a crazed pumpkin spice person, but I respect that some people are, and I have certainly had my fair share of all the pumpkin things.
With that said, I like to make my own pumpkin spice mix. In my baby keto years I got jealous of all the pumpkin lattes going around (most coffee shops add sugary, artificial pumpkin flavors to their pumpkin themed drinks), especially because fall is my favorite season with all the comfort food and ghosties flying around.
So it's only natural for us fall lovers that we want the pumpkin stuff! Of course with all the sugar that usually accompanies this flavor, ketorino's do not partake. And then one day, I decided to take a chance on ruining my regular tall, double-shot breve and bravely (meekly) demanded (quietly asked) the barista if I could add some pumpkin spice powder to my latte. Note: my usual breve latte is nothing but half and half + espresso.
I put several shakes of the spice on top, stirred a little, and sipped. Immediately, a spotlight shined down on my cup, an autumn wind rustled my hair, a group of nearby pumpkins erupted into a chorus of Hallelujah, and then an old lady kicked me in the shin to get to the napkins.
I couldn't believe how good it was! And no sweetness was needed!
Wtf, this was totally unexpected! This, coming from someone who almost always puts stevia or erythritol in everything. I decided right then and there to look into making my own spice to have at home. And after experimenting with a LOT of recipes, I settled on a variation of my mom's version (as usual).
This is a very simple recipe and I encourage you to experiment with it, my mom's version had no allspice, which is fine, but I was going for the coffee shop flavor and had to add it. I will also say this: if you really want to level up and you have patience and time on your hands – grind these spices fresh. Especially the nutmeg. if you only have time to grind one of these gorgeous spices, grind up some fresh nutmeg – the smell alone will change your life. Scroll down for instructions about grinding your own spices. Or skip all the way down for the recipe.
Grind all the things!
Nutmeg:
Buy some whole nutmegs from your favorite whole food market, they can be found at most grocery stores as well.
Crack open the shell open by smooshing it between a wide knife and your cutting board. Toss the shell.
Grate the seed by sliding it up and down a grater in a smooth motion – be careful not to grate your fingers, no need to go fast. I like to use a microplane grater. Remember to grate only what you need, fresh nutmeg can be a little stronger than pre-ground, keep that in mind for your recipes and consider using slightly less to taste.
Keep whole nutmeg and whatever whole unground seeds you have left in airtight containers in a cool, dark, dry location.
Allspice:
Contrary to it's name, allspice is not a combination of spices, it's it's own thing: the dried brown berry of the tropical Pimenta dioica tree, a clove relative native to the West Indies and Central America. It got its name in the 17th century, when allspice berries were first imported to Europe, since it's said to taste like a combination of clove, cinnamon, and nutmeg.
In a pinch, you can find recipes combining clove, cinnamon, and nutmeg to substitute for the berries, but it's always better to go with the original.
These are one of the easiest spices to grind: just use a pepper grinder. I'd pick up a low cost, smaller grinder to have specifically for allspice so you don't have to worry about mixing flavors. Easy peasy.
Note: don't try to grind allspice in any kind of plastic grinder like coffee bean grinders as it will actually damage the plastic. But feel free to pick up a snazzy professional metal spice grinder, which will totally do the trick. You be you.
Ginger:
Drying ginger is probably the most intensive part of this set of spices. It's totally fine to buy it pre-ground, but in case you're interested, here's how to make your own fresh powdered ginger…
First, do no harm: buy fresh ginger. You'll know it's fresh if it snaps (haha, ginger snap) apart cleanly with very few or no stringy fibers. If you get stringy ginger, it will very hard to grind into powder. Nobody likes a stringy ginger (whatever that means).
Clean the ginger root well with water and peel with a vegetable peeler or knife (I highly recommend a vegetable peeler to avoid getting angry and throwing the ginger across the room at the children – also to avoid wasting a lot of ginger).
Using a sharp knife, slice the ginger as thinly as you can so it will dry faster. Try to keep the slices about the same thickness so they dry evenly.
Now… there are a few ways to dry ginger: if you have a dehydrator, this is probably the fastest and easiest way, check your dehydrator's manual for total drying time since they all vary (or just check it every half hour). If not, use your oven set on 150 degrees F for a couple of hours. If your oven doesn't go that low, put it on the lowest setting, drop the rack to the lowest position, crack open the oven door, and keep a close eye on it so it doesn't burn – after the first half hour, check every 15 minutes or so. You can also sun dry ginger – leave it in a sunny spot inside (like a window sill) for 3 or 4 days who has 3 or 4 days?!
Let your ginger cool. Once cooled, if it's not completely dry, put it back and keep drying until it is. It's important to get it completely dry to avoid mold.
Alright, your ginger is dry, now let's powder that sucker. Pop the ginger into a spice grinder or coffee grinder and grind until you get a fine powder. It will be warm after grinding, let it cool to room temp before storing. Once cool, store in an airtight container and keep whatever you're not using at the moment in the freezer.
Yay, ginger!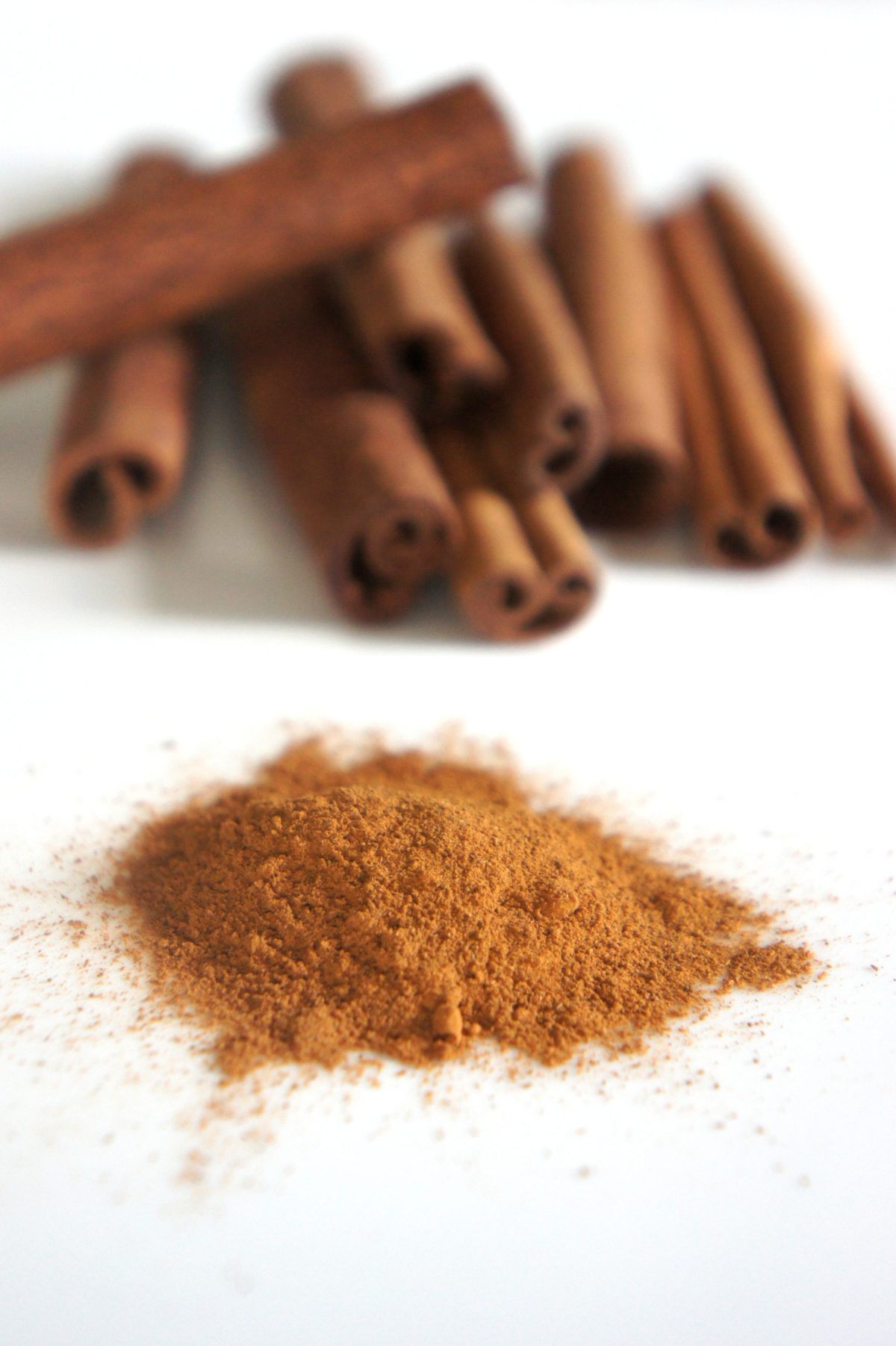 Cinnamon:
After making your own powdered ginger, you'll be relieved at how easy the cinnamon grinding is. Here we go:
Buy cinnamon sticks.
Grind.*
Some tips: buy fresh cinnamon quills. Cassia cinnamon is the most prevalent type available in grocery stores, but I like to use Ceylon "true" cinnamon since it's slightly better for you and I'm a geek about that stuff. But seriously, unless you're consuming copious amounts, either is fine.
*Grind your quills in a spice grinder for a finer powder. You can use a grater, but it won't be quite as fine. For recipes, it's really better to use the electric grinder… if you don't have one, it's probably best to buy it pre-ground.
Homemade Pumpkin Spice Mix... the spice must flow
It's that time again (thank sweet baby Jesus)! But even if it's not, even if you're reading this in May or June, we can all use a little pumpkin spice any month 🙂
Ingredients
3

tbsp

ground ceylon cinnamon

freshly ground for foodies

2

tsp

ground nutmeg

freshly ground for foodies

2

tsp

ground ginger

dry and grind your own for foodies

1-1/2

tsp

ground allspice

freshly ground for foodies

1-1/2

tsp

ground cloves

freshly ground for foodies
Instructions
Use a whisk to combine all ingredients into a bowl (use level spoon measurements).

Store in an airtight container for up to a year.
Chef's Notes
I like to make small batches so it's fresh and fragrant when I need it, but you can multiply the recipe if you don't want to make it as often (or if you just need a ton of it because you refuse to conform to the notion that pumpkin spice is only allowed during the fall - hey, no judgement).
This is also a much appreciated gift  - I like to make enough to put in the tiny jars and give away to neighbors, friends, family, and frenemies (gotta keep 'em guessing).
Don't limit yourself to lattes and pies! Add to cakes, cookies, yogurt, smoothies, roasted vegetables, pies, ALL THE THINGS! On second thought, maybe you should just limit the spice to one season - everything in moderation, right? (Ignore her: the spice must flow...)
Subscribe
&

Receive A Free eBook
Responsive innovate grok latte disrupt intuitive actionable insight SpaceTeam grok. Human-centered design Steve Jobs.
We do not spam. You can unsubscribe anytime.